Surf Club de la presqu'île
The Surf Club de la Presqu'île was created in 1996 at the instigation of Cap Ferret's surf pioneers.
Our ambition is to share our passion for surfing on our local beaches. Founding members are still active and keep it going.
The SCP is a non-profit association.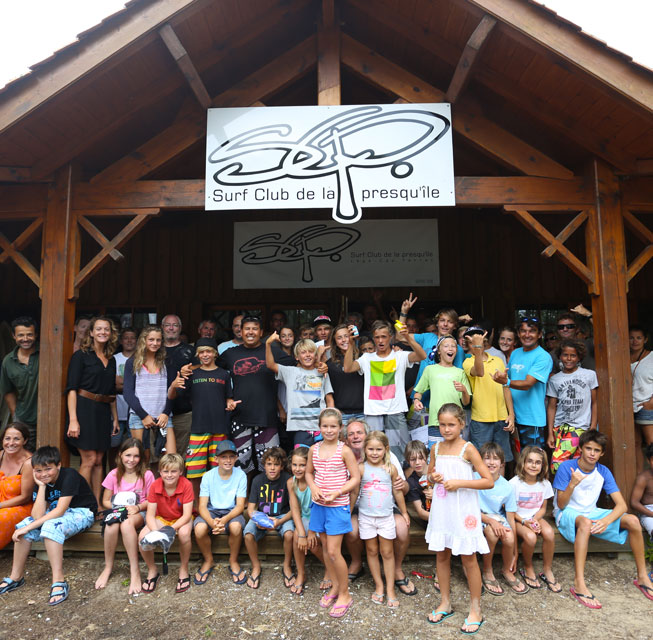 The Headquarters of the Club is a big wooden house located behind the dune of Grand Crohot Beach.
It is in harmony with our natural environment.
Around 10000 people enjoy this place every year.
4 employees work all year long at the Club, and more surf instructors join the team in summer.
Thanks to a strong volunteer staff, our club is very active and we try to offer surf instruction to all.