YOU ARE WELCOME AT THE CLUB
WHETHER IT IS YOUR FIRST THRILL,
OR YOU WANT TO IMPROVE, WE'RE WAITING FOR YOU !
The SCP is approved by the French Federation of Surfing and certified by the Ministry of Youth Affairs and Sports.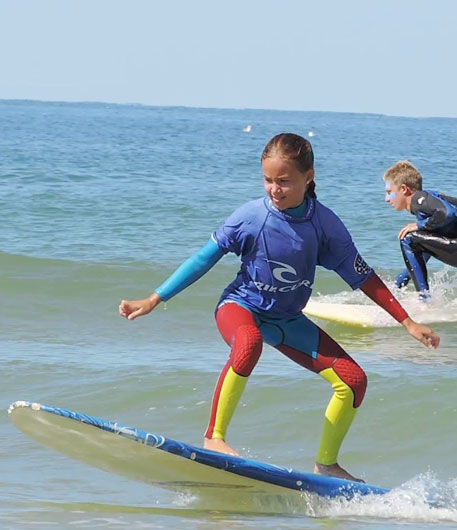 2-hour-long lessons, 8 pupils for 1 surf instructor.
We alternate between talking on the beach and practicing in the waves.
We supply a gear that is adapted to your level and your size.
We use soft foam boards with flexible fins for beginners, Rip Curl wetsuits of all sizes and for all seasons.
We have changing facilities and showers.
You only need to bring a swimsuit and a towel !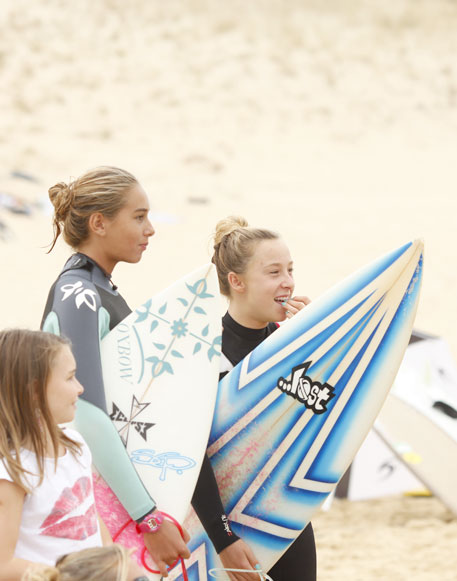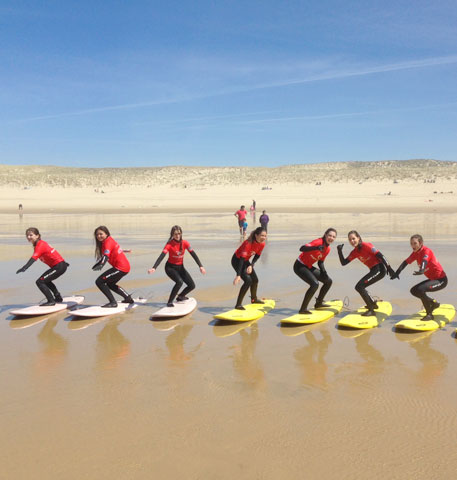 At the end of the course, we deliver to young pupils a diploma, according to their level : Starfish / Crab / Turtle / Seahorse.
For older pupils and adults, we give FFS certified passports : Foamy Wave / Bronze Wave / Silver Wave / Gold Wave.
If it rains, the course will still take place. In case there is thunderstorm, Red Flag or gale warning, the course will be cancelled and postponed. If the course can't be set on another date, we will refund you.